In collaboration with Afaf Zurayk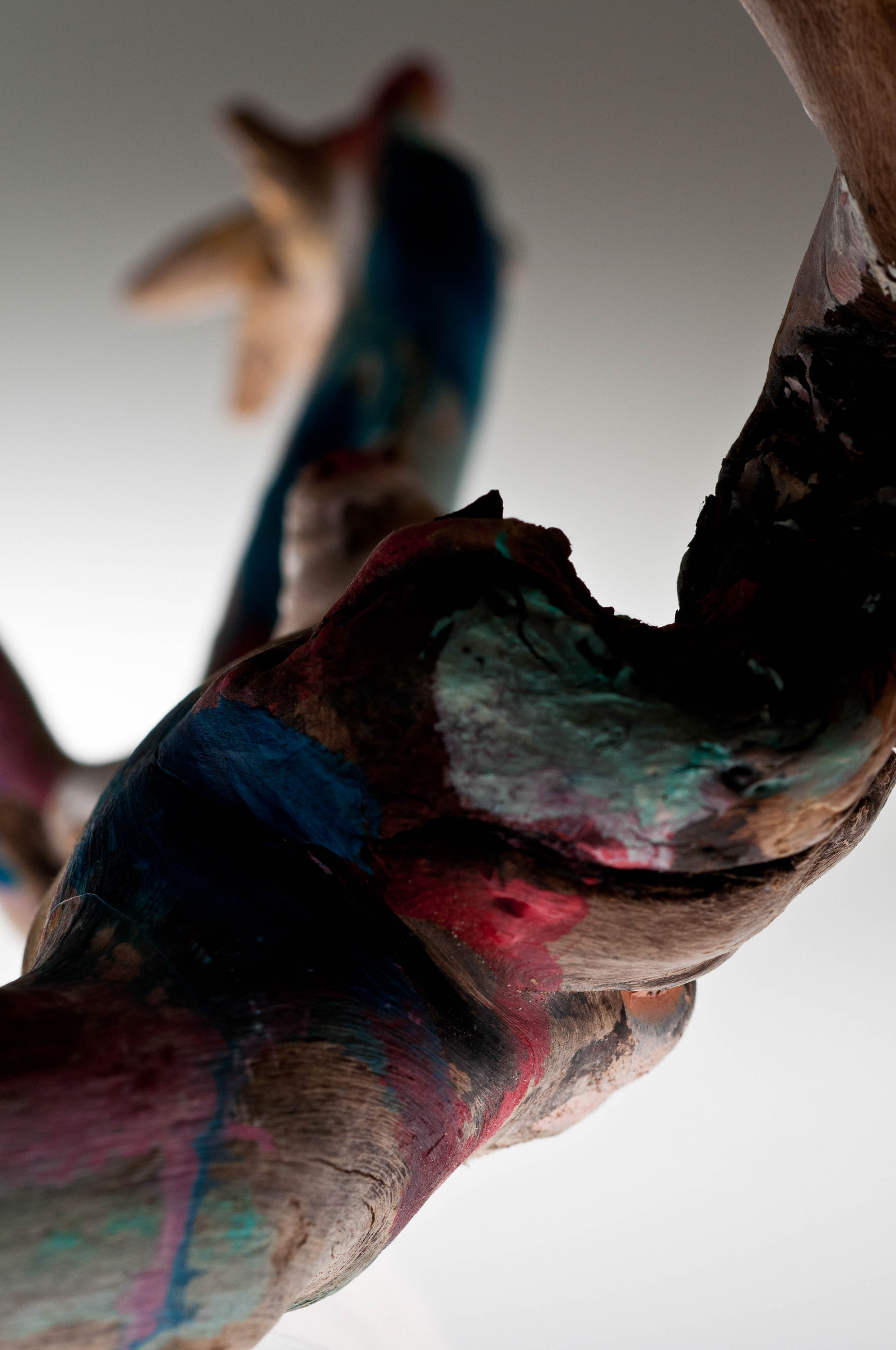 Nietzsche famously said that there are no facts, no truths, only interpretations. On a visual level, any scene, any landscape, object or even person becomes a multitude of different meanings and interpretations, which each eye examines, assesses and translates according to his or her own vision, experiences, emotions and even inhibitions. Interpretation is what separates one artist from another.

Convergence is essentially a work of interpretation. The interpretation of an interpretation; a convergence of interpretations. Where the painter visualised one thing in the driftwood, the eye of the photographer saw another, personal and eidetic landscape. A world of fantasies all his own. Already infused with the painter's emotions, the photographed driftwood gains in intensity. Each image, each interpretation becomes in itself a multitude of emotions – not one feeling or meaning, but a blend of contrasting emotional elements fused into a single visual outcome. An ambiguous visual outcome, because some ambiguity is essential to leave room for others' interpretation. To leave room for spectators to enter the images in the imagination, as William Blake would have it. For if he or she could do that, "or could make a Friend and Companion of these images […] then he (or she) would be happy".
When you close in on a specific subject or object, interpretation enters a new visual realm, one where scale, dimensions and depictions become even more intimate. A personal story is told, dictated by the psyche, or the totality of one's personal conscious or unconscious; a kind of fantasy world or a different sort of reality. Carl Gustav Jung said that "the psyche creates reality every day" and that the only expression he could use for this activity was fantasy. He also stated that every psychic process was an image and an "imagining" and that essentially, "image is psyche".
It could very well be that the visual outcome of Convergence was a mere impulsive creative process, brought on simply by the search for happiness, for the sculptor, the photographer and ultimately the viewer.
There are times when photography has a clear point to make, a message to deliver. But allowing it to be a flight of fantasy, a tool of pleasure, should also suffice. For, to quote Jung one more time: "all the works of man have their origin in creative imagination". What right, then, do we have to disparage fantasy?

Artwork by Afaf Zurayk