In collaboration with Chris Coekin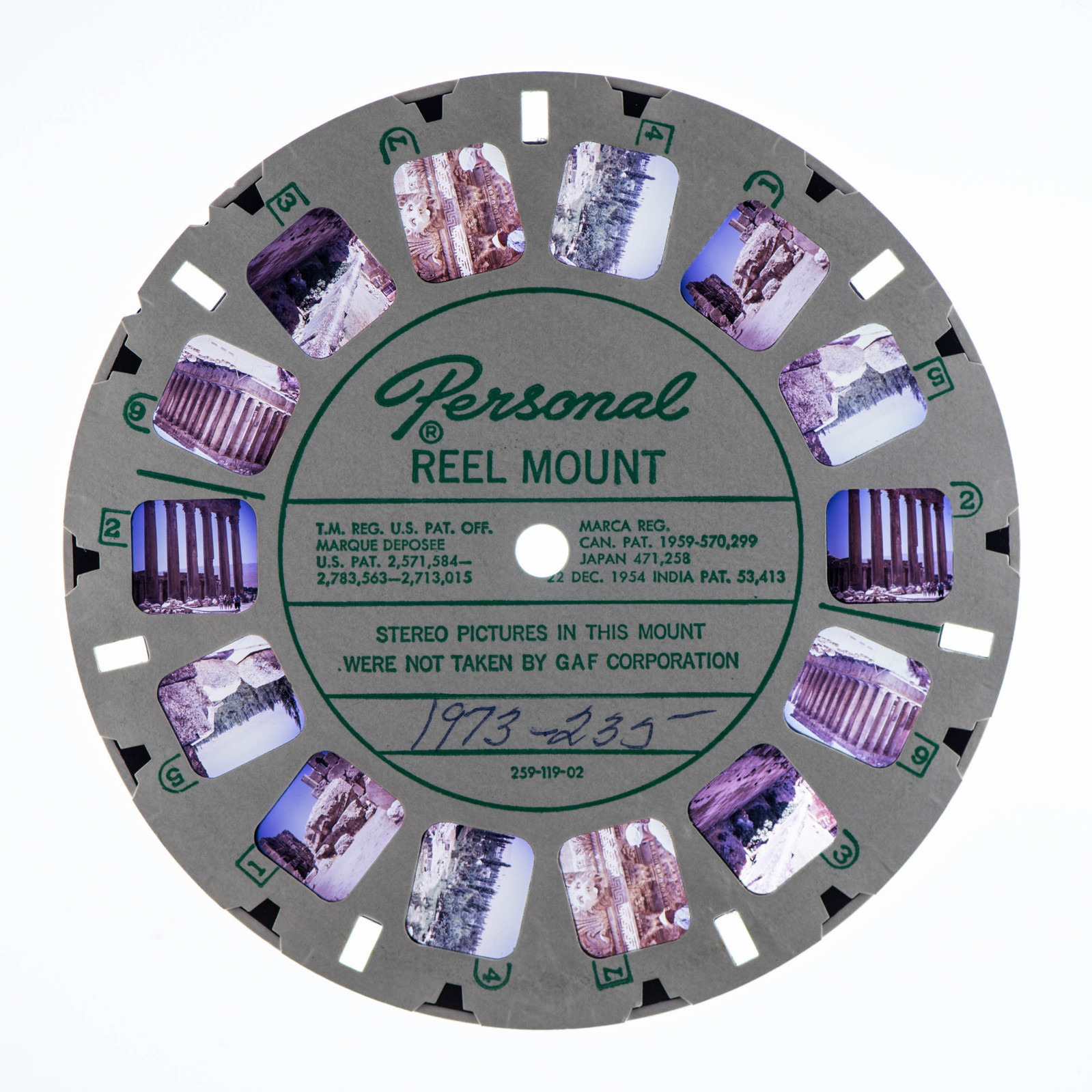 The emphasis of the project, 'The Distance is Always Other', is the appropriation and investigation of a photographic archive Coekin & Nasr acquired from eBay. The archive was produced in 1973, by an elderly American couple, known only as Bob and Ann. It appears that they visited Lebanon as tourists, taking the opportunity to visit various locations. The archive is a curious mix of vernacular images documenting the Lebanese landscape including; the urban, domestic and exotic. The images offer an insight into a country, which was on the eve of civil war. The archive is unique, in that the images were produced with a basic stereoscope-camera. Two photographs were produced simultaneously, from two separate lenses resulting in two images depicting the same viewpoint.
The artists, Chris Coekin and Noel Nasr, collaborated and re-traced the footsteps of the tourists, re-visiting the same locations they photographed forty-five years ago. Effectively, taking on the role of geographical investigators, they painstakingly pieced together the original journey and route. Clearly, over the years, many of the locations have changed dramatically, however many are still recognisable. Coekin and Nasr's contemporary images attempt to appropriate the same visual perspective as the tourists, capturing the equivalent mundane street views, portraits, and ancient temples.
Inspired by the tourist's camera with two lenses, Coekin and Nasr utilised the idea of two separate images faithfully recording the same location as a conceptual strategy. They each used identical vintage fixed lens film cameras with basic technical specifications similar to that of the Bob and Ann's camera. In effect, Coekin became the left lens and Nasr the right lens. Independently of each other and using an original photograph as a reference point, they both attempted to produce the same image with the same viewpoint as the tourists. As with the original film, Coekin and Nasr's final images are overlaid together to form one final image. The results, born out of an objective task, offer altering viewpoints and an out of synch view. The visually appealing aesthetic represents the artist's ambitious, but flawed attempt, to faithfully record the same image, raising questions about the representational limitations of the photograph, whilst engaging the viewer in a unique and intriguing story.